Food For Thought


A Daily Inspiration Thought

What is the Food for Thought?
They are small sayings or clichés that I felt led to compile starting in the 1970's. In 2001 I felt I should put these to scripture and send them out on the internet as a short devotional. After one year I only had about 20 addresses that received the Food for Thought, so I thought, "Maybe the Lord didn't direct me in this. Maybe it was just me", and I was going to quit sending them. Well that evening I received over 100 subscription requests and this continued for a few weeks. Food for Thought is now received almost around the world.
SAMPLE
Food for Thought
===========================================================
Outside of committees, there is nothing
that holds us back as much as procrastination.
Matthew 23:23 "Woe unto you, scribes and Pharisees, hypocrites!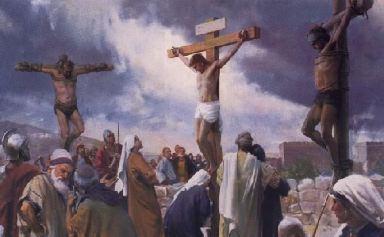 for ye pay tithe of mint and anise and cummin, and have omitted the weightier matters of the law, judgment, mercy, and faith: these ought ye to have done, and not to leave the other undone. "

NIV: "Woe to you, teachers of the law and Pharisees, you hypocrites! You give a tenth of your spices--mint, dill and cummin. But you have neglected the more important matters of the law-- justice, mercy and faithfulness. You should have practised the latter, without neglecting the former.
The Food for Thought is sent out Monday through Friday, with a Sunday Special sent out for Sundays. These Specials are stories and testimonies that have been around for years. The Food for Thought has been going out 5 days a week, since 2001 and if you check the archives you will see that there has been very very few duplicates.
To Subscribe to the short Inspirational send an email to:
broken_r@telus.net and put Subscribe in the SUBJECT BOX
2023


Special Exerts for 2023 - Specials